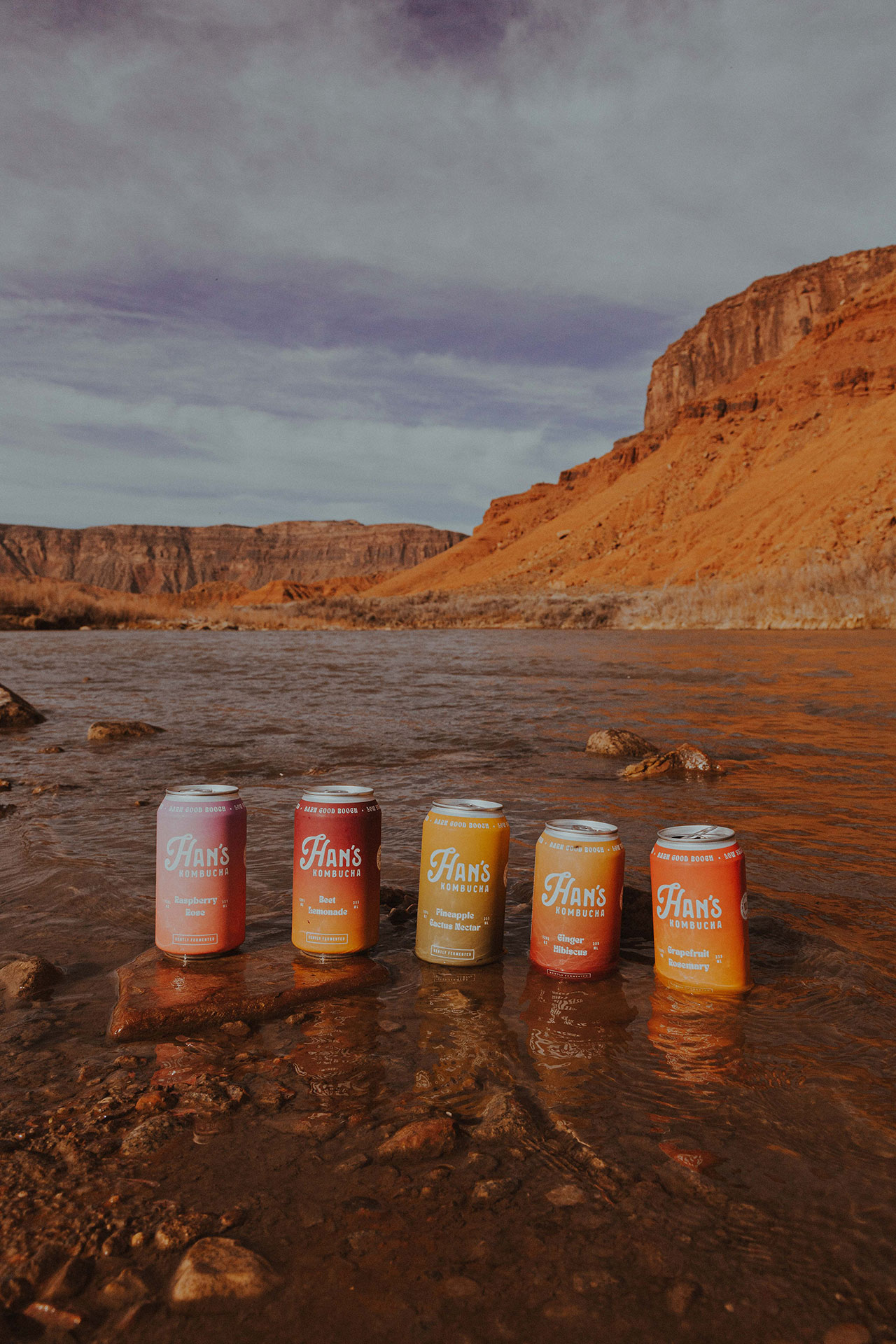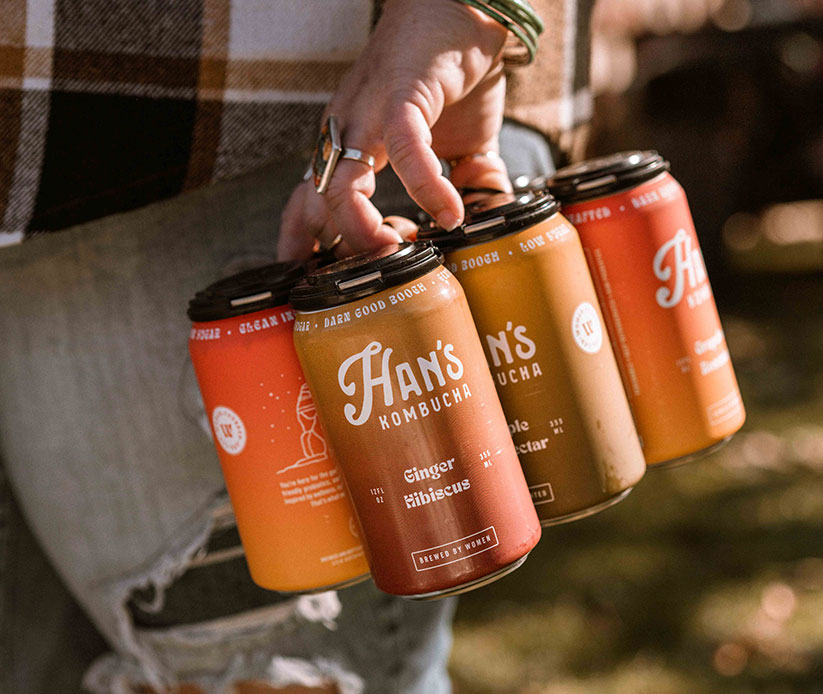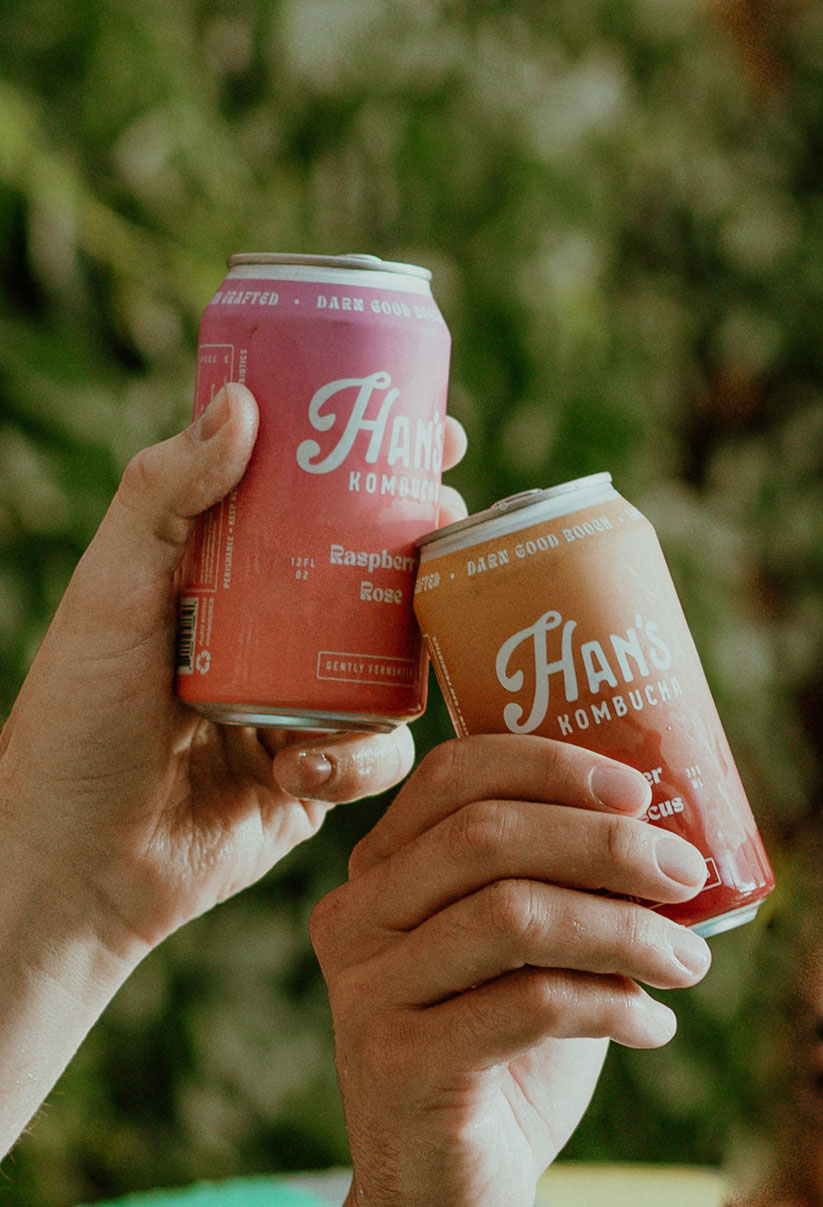 darn good booch
A small batch, women- owned, kombucha brewery
Han's Kombucha started with a love of kombucha and a desire to share the healthy goodness with her community. Hannah (aka Han) started brewing kombucha in the closet of her dorm. As her prized SCOBY grew, she began sharing her brew with friends. Word quickly spread, and soon Han realized this was a wonderful way to apply her U of U Public Health degree in order to benefit the community in a meaningful and positive way.
In November of 2018, Han sold her very first booch batch to a local tea shop. Her entrepreneurial spirit and passion for her product has allowed Han's Kombucha to grow throughout Salt Lake City and beyond.
You can explore our current retailers on our Find Han's Kombucha page or pick up directly from our brewhouse and taproom in Salt Lake City at HK Brewing Taproom & Bar. If you have a recommendation or own a shop that you would like to carry Han's Kombucha, let us know by emailing kate@hanskombucha.com or filling out the form below.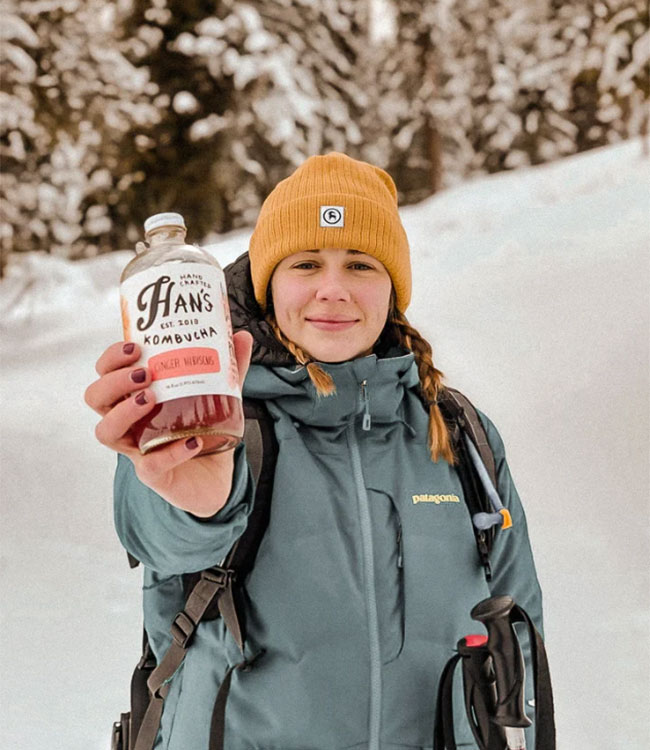 Founder & Head Brewer
Hannah Hendrickson (aka Han)
Hannah began brewing kombucha in her college residence closet while attending the University of Utah, majoring in Public Health. She was given a scoby from a friend to start her own personal stash of booch. Han started sharing her new found passion project with her friends who in turn shared it with the campus community. Ultimately creating a small side hustle but not knowing that she had really just taken a step from a fun side gig to creating a full fledged business with a big opportunity. Han soon outgrew her little closet and random containers being filled for friends into taking on her first retailer, Creek Tea. This was a big move that really determined the immediate success of the Han's Kombucha brand.
Going from one retailer to now over 20 accounts, Han's Kombucha has made the move into a full scale production facility of their own located in Salt Lake City. When asked whether Hannah thinks her degree influenced her business decision, she responded, "I think making a healthy drink, kombucha, even going into alcoholic kombucha, it'll create an even bigger impact as Utah doesn't have anything like this. For that matter nor does the country. I was never just going to pick a product and come out with it. It's something I enjoyed and learned a lot about. It is unique in the fact that even if people don't like 'mainstream' kombucha, they'll probably like ours and the best part is, they're still receiving the health benefits of it."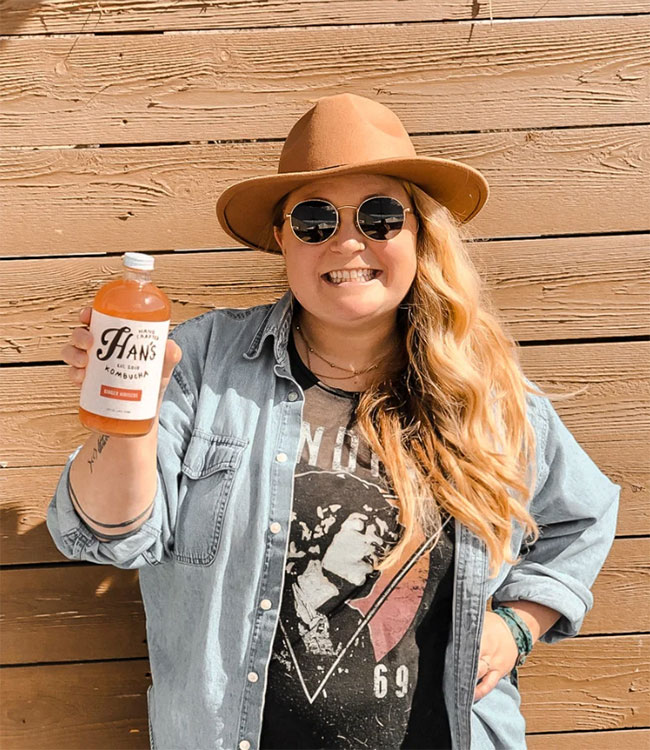 Co-Owner & Director of Sales & Operations
Kate Lubing
Growing up in Jackson Hole, Kate has spent over 20 years in the Hospitality Industry: she lives it, she breathes it, she loves it! Surrounded by the outdoor scene, the culture of a seasonal town, and a passion for cultivating a fun and exciting life, Kate spent her younger years sneaking around the commercial kitchens, hanging out with the hostesses and being fascinated by the ins and outs of restaurant operations. When asked how this influenced her lifelong choice to work in hospitality she says, "It was instrumental. I'm grateful for those early years hiding behind the scenes as a little girl. It lit a spark of love for customer service and the hospitality industry."
Kate spent several years in the Pacific Northwest where she graduated from an accredited Le Cordon Bleu's Western Culinary Institute, majoring in Hospitality and Restaurant Management. For the next 12 years she traveled, living all over the west managing and working as a chef in the Food & Wine industry. Working as a GM & Operations Consultant, her journey brought her back to Salt Lake City. Kate found herself at a tasting with Han's Kombucha while deciding a menu for the opening of a new restaurant. This is where Hannah and Kate met, where Kate fell in love with all things Han's Kombucha and where their journey began.
Brewed with love in Salt Lake City
Our Mission
Han's mission is to better the health and the lives of her community one bottle of booch at a time. Her probiotic SCOBY cultures and locally sourced high quality ingredients in this tasty brew aid gut function and spike long-term vitality. Join the fans of Han's!
What makes Han's different?
Our booch is gently fermented with no harsh vinegar flavor

Flavored with fresh fruit juices & purees

Ingredients are sourced locally whenever possible including honey and fresh fruit!

You can get our kombucha on draft at the HK Brewing Taproom & Bar, along with specialty kombucha cocktails!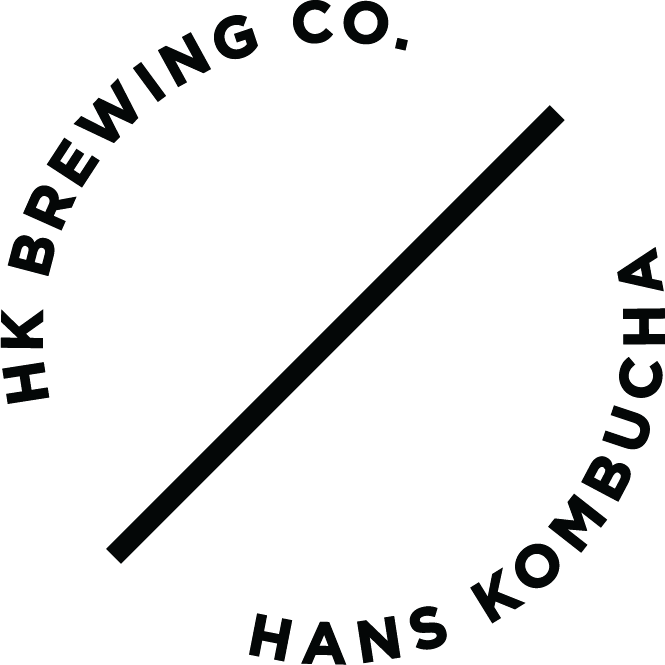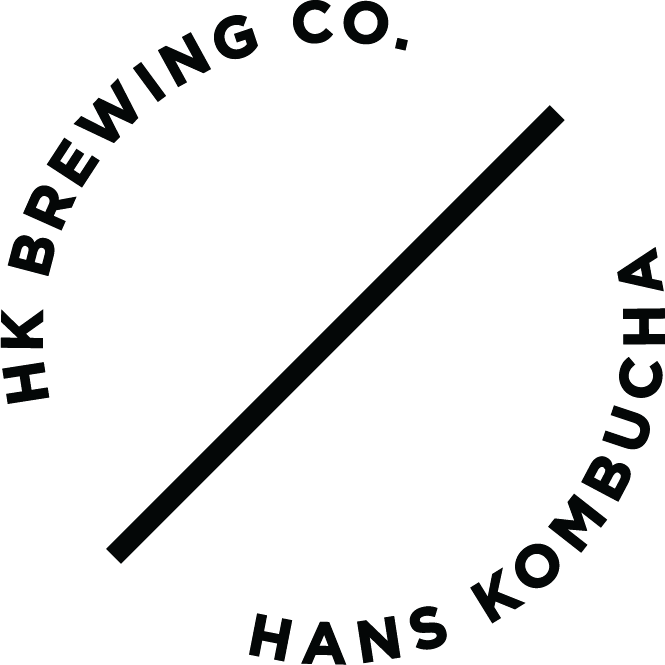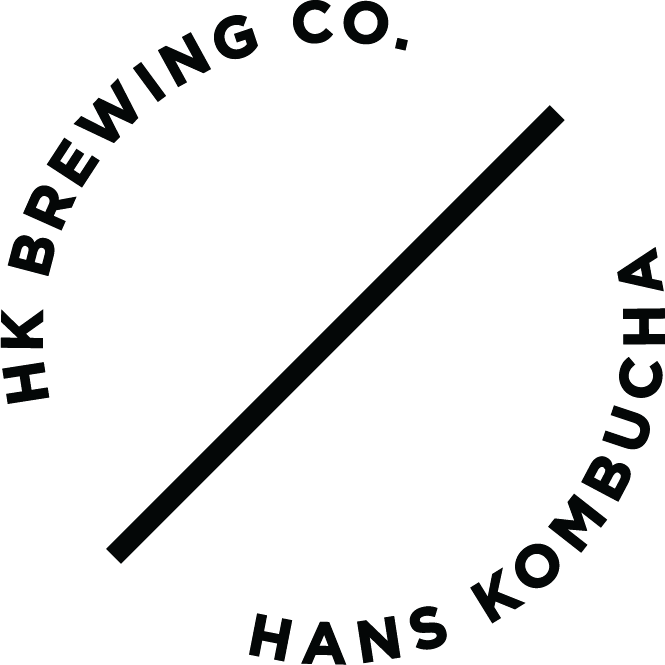 Contact Us
Let us know where we should carry Han's Kombucha or just drop a line to say howdy!