Introducing Kombucha for a Cause at HK Brewing Collective
Join us once a month this fall from 5-9 PM to make a difference while enjoying some booch & bites.
Kombucha for a Cause is our monthly event where we feature a local non-profit organization and their inspiring mission. Connect with passionate non-profits who are making a positive difference in our community. Learn about their causes, projects, and discover how you can get involved.
By joining in Kombucha for a Cause, you'll directly contribute to these organizations; a portion of our sales for the evening will be donated to the featured non-profit, supporting their important work.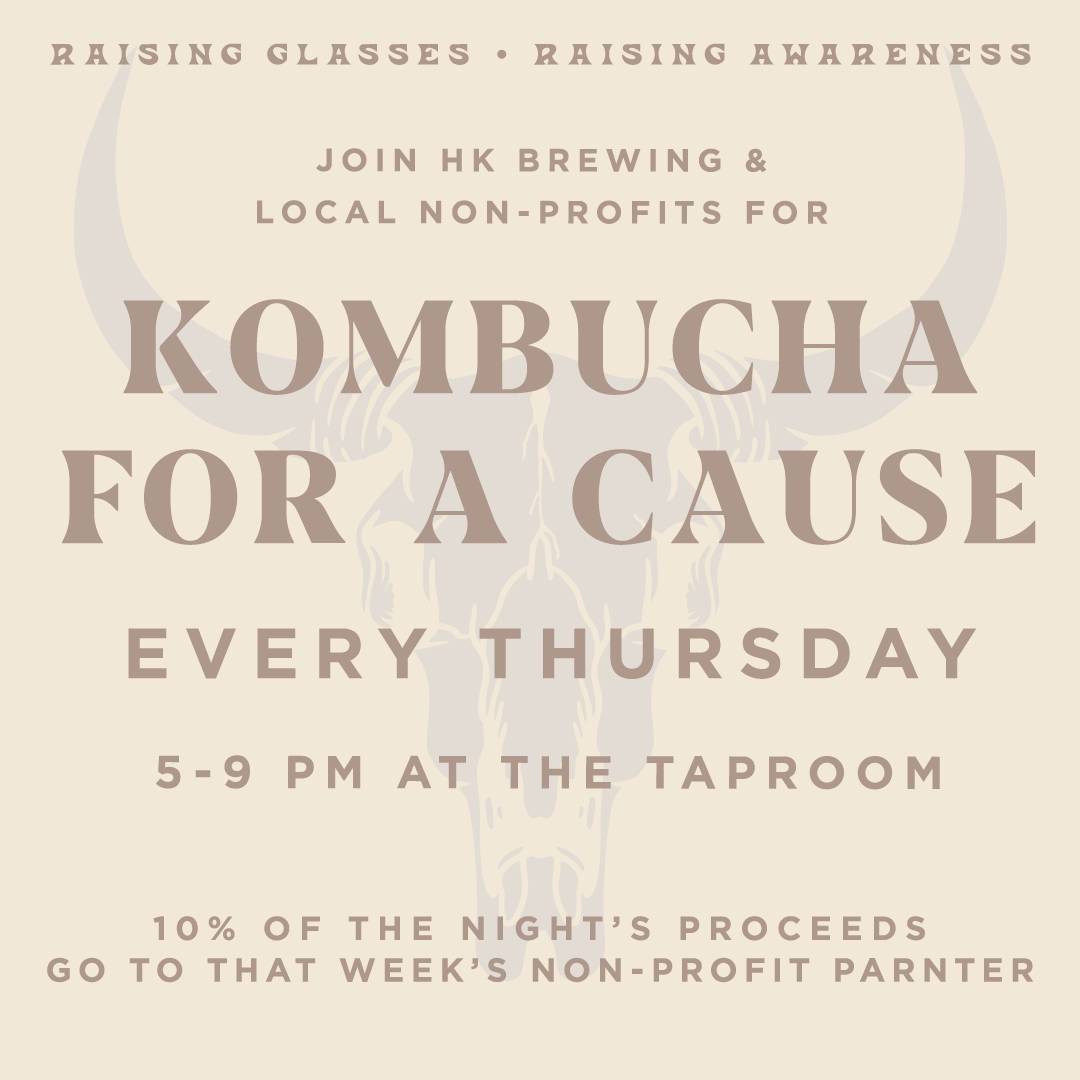 Upcoming KFAC Nights
Plan to join us for Kombucha for a Cause and raise your glass to kombucha with a purpose. Let's come together to make a meaningful difference in our community. Cheers!
If you'd like to be considered for a future KFAC event, please email your information to kris@hkbrewing.com! Thank you!